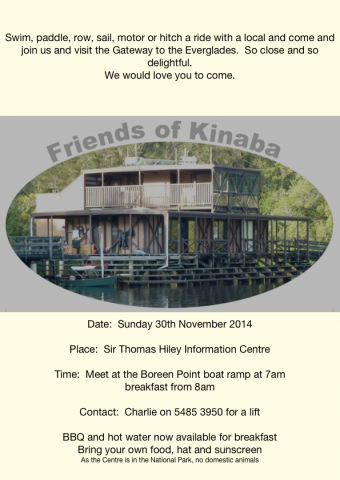 Our next byo Kinaba breakfast picnic will be on Sunday 30th November, meeting at the Boreen Point boat ramp rugged up and ready to depart at 7am.
If you have a boat and can take a few extras click here.
If you need a lift click here.
Swim, paddle, row, sail, motor or hitch a ride with a local and come and join us and visit the Gateway to the Everglades.  So close and so delightful.
As the Centre is in the National Park, no domestic animals thank you.
We can now happily supply gas BBQ and hot water for hot drinks.  

​We would love you to come, so bring your food, hat and sunscreen, and we'll picnic at Kinaba from 8am.
Category: