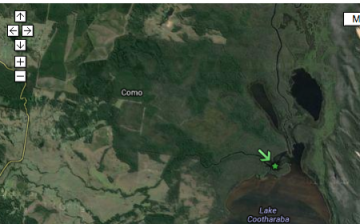 You can reach Kinaba by sailing, canoeining, kayaking and motor boating across Lake Cootharaba from Boreen Point or Elanda Point, and walking. The walking track is off to the left, just opposite the Canoe Launch turn-off, on the Elanda Point road - 12.2km return. It's that easy!!
And once you are there - you can continue right up the Upper Noosa River to just below the junction with Teewah Creek (no motors past campsite 3). There are 15 campsites along the river. Camping permit required.
The Wilderness Trail continues through to Mullens Car Park - 47.9km one way. (check for closures) Campsites at Elanda Point, Fig Tree Point, Harry's Hut, Wandi and Neebs Waterhole. Camping permit required.