Our small group of firmly inducted volunteers arrived at the boat ramp at 7am and had a fantastic sail in Charlie's RL24 all the way to the channel.
These are some of the perks of being a volunteer with Friends of Kinaba.
We were unsuccessful with our National Parks Small Grants funding application to improve visitor experience and increase volunteer numbers in National Parks.  We thought we had a good chance, and part of the grant was to support Landcare plant all the native seedlings that could not be planted last wet season due to the Elanda Plains heavy black soil remaining too sticky after the prolonged wet season.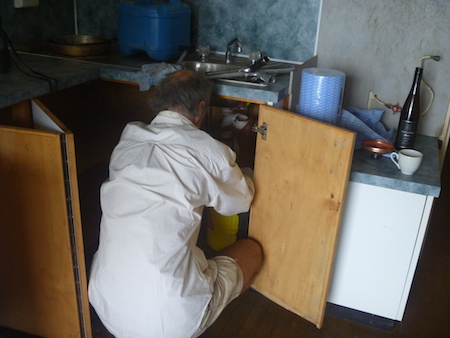 What a great cleaning, scrubbing, oiling decking, shifting Swallow's nests and poos and so unearthing the upstairs shower room, washing walls and cupboards and having a wonderful time even though we worked our little butts off.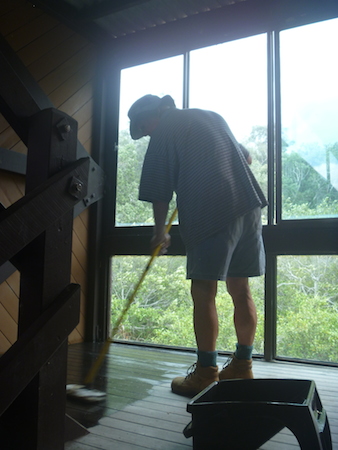 Bob, Charlie, Dom, and Laurie - all professional Tradesmen in their respecive fields, inspected and measured material requirements, and the Rangers had the materials delivered on-site ready for our use.