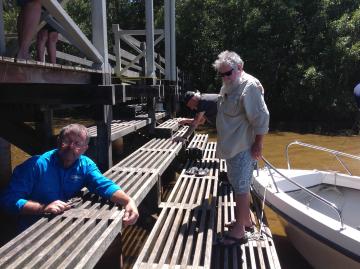 Perfect weather conditions greeted eleven intrepid souls to cross the lake in four vessels, to tackle some long-overdue tasks at the Information Centre.
Two of those folk were inducted on-site as new volunteers. 
General maintenance and a friendly and social morning tea consumed the morning, before the pleasant return journey to the ramp.